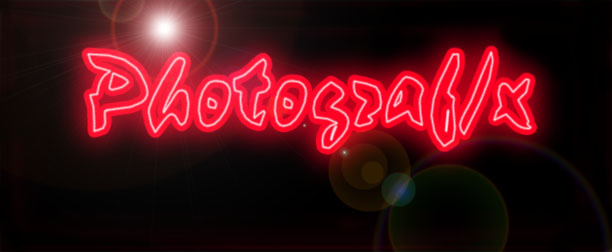 Dusty Austin's Photograf/x
Dusty Austin's Photograf/x is a very active commercial studio, located in Fort Walton Beach Florida, the studio resides in a warehouse in the industrial area of the city. The studio stays busy with photo shoots, teaching photography, hosting workshops on portrait, fashion, and glamour photography as well as lighting and darkroom techniques. Dusty, who started his career in photography in 1980, has experience shooting sports, weddings and events including assignments for many large publications such as Guide Post for Kids, Thunder Roads Alabama and Outlaw Biker to name a few.
Dusty has a passion for glamour and beauty and possesses the ability to capture the essence of a models beauty; his attitude and professionalism will bring out the best in a model as he builds a working relationship with that model. This level of professionalism is most evident in his work for Beach Bull magazine show casing local beauty and humor; his work is also prevalent in other local magazines along the Emerald Coast of Northwest Florida.
Another passion of Dusty's is shooting musical performers and bands, through these means Dusty was introduced to and shoot some images for Jeff Cook of ALABAMA fame.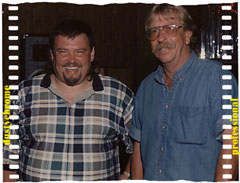 You guessed right, that's Jeff (left) and Dusty (right)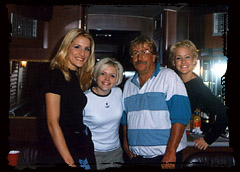 Wow! What a job!
Dusty and the Dixie Chicks!
© 1997-2010, Dusty Austin's Photograf/x. All rights reserved. None of the images seen here may be used by anyone, for any purpose whatsoever, without the express written permission of Dusty Austin.
More info? Contact Dusty at dustylenscap@cox.net
Fashion,Beauty,Glamour,Photography,Florida,Ft Walton Beach